Children's Entertainment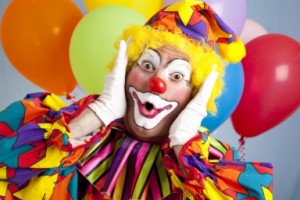 Here at Entertainment Emporium we believe that children's entertainment should be fun, safe, and enjoyable for all ages. When you choose one of our packages you can rest assured that you will receive the best possible care and service available.
We hire only the best talent and our performers know how to put on a show. When you book one of our Children's Entertainment acts you will enter the world of colour, imagination, laughter and education
This is the place where dreams come true. We offer the widest selection of children's entertainment to help make each child have the greatest experience possible. Your child will be the star of the show and your guests will be enchanted and entertained by our performers. Some of our children's entertainment performance options include:
  Balloon Animals and Modeling
  Educational Shows
Your child will be delighted and excited when you throw and Entertainment Emporium Event. To learn more about our Children's Entertainment line-up or to make a booking visit the link below. One of our experienced Children Entertainment Specialists will be ready to assist you.