Let us take you to Funky Town where the cool just got cooler and the coolest cats in town show you how to get down!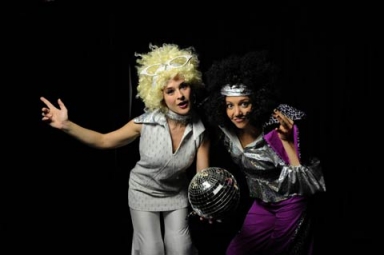 Disco Frisco are the hippest 70s Funksters on the block.  
Complete with afros, bell bottoms,  and disco chic, they'll have the whole floor grooving before you can say "Yeah Baby"!  
Let Disco Frisco rove through your event or perform their Disco Dance Floor Show!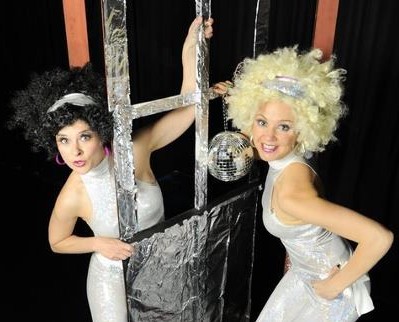 Stilt Dance Disco
The Disco Frisco Dance Show is a stilt disco extravaganza! Performing a humorous and impressive stilt dance show to a mash up of your favorite 70's music selection, they will make you want to party all night long because its just so much fun! This is an 8 minute routine that includes all your favorite Saturday Night Fever dance moves BUT ON STILTS! At the end of the dance they will mingle with the crowd and teach them the best 70's moves under their mobile disco ball.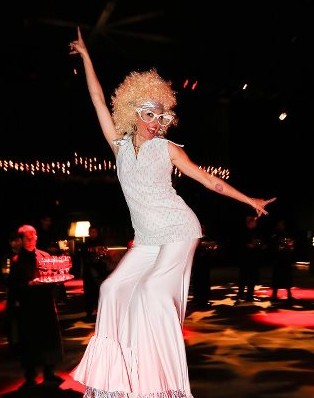 Testimonial 
'We decided to have a 70's theme night for our end of year Christmas Party this year and so we booked Disco Frisco from Entertainment Emporium. It was such a great addition to the night as not only was the act professional but also highly entertaining. We laughed and danced heaps and they really encouraged everyone all night to dance and let loose. Really recommend them if you are looking for a really effective, interactive and fun addition to your party.'
Maddy- Gloucester Park Racing Club Pert
h
FAQ's
How tall does the building need to be? 9ft (274cm) or more 
Can the Disco Frisco perform on grass? Yes and almost all floor surfaces  
Can you provide a PA?   Yes
How many performers can you provide? Two for both roving and two for the show