Jill-A-Roo is a unique Australian entertainment concept. On aerodynamically sprung stilts, Jill bounces her kangaroo around your event so that you may interact with the roo and her joey. The head and arms of the roo are puppeteered, creating exciting illusions for the children, and adding a very interactive element to the entertainment.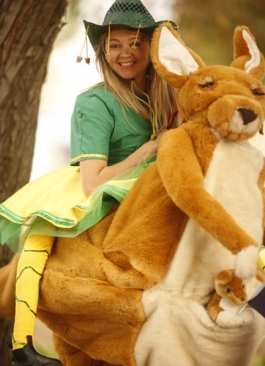 Roving Entertainment
Come pat, play, kiss or hug Australia's favourite giant-sized native. Perfect for kids, festivals and Australian-themed events, this fun duo will delight children of all ages, bringing excitement, wonder and joy.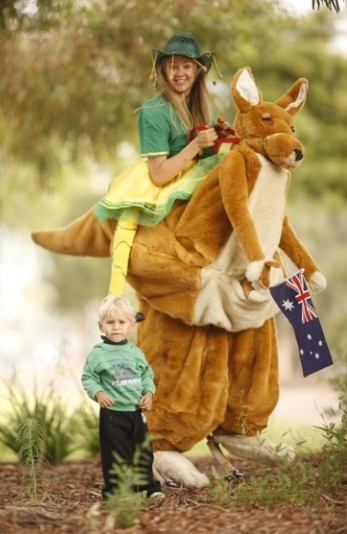 Jill-A-Roo is also available as Elf-A-Roo. A cute Christmas elf rides a giant Christmas-decorated roo. Perfect for that unique Australian Christmas event. Invite Elf-A-Roo and you are bound to have the Christmas cheer spreading in a bounce. Elf-A-Roo and Jill-A-Roo have performed at countless festivals and carols in the park throughout Australia.