Book or Enquire about Roller Skating Acts
Roller Girl
Need to get the party started? Invite Roller Girl!
Remember the days of roller skating? Remember how much fun you had gliding on your skates? No need to reminisce anymore, as you invite Disco Roller Girl to your next party. Here she comes, gliding, spinning and flying by – she is the life of the party!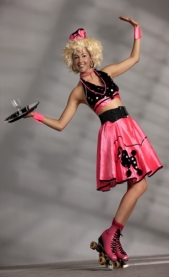 Invite one, two or three girls to your next function where they entertain by roller skating to the music of your chosen era. Choose the classical 50s Roller Diner, or the 70s Disco Fever look to suit your theme. They dance, rove, entertain right through your event and if you are serving food, then let our team of Disco Roller Girls serve you to add a whole lot more fun to your event.
Disco Roller Skating Duo
Let us take you to funky town!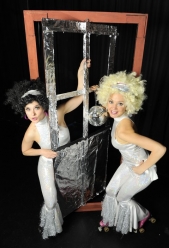 Where the groove just got groovier and the 70s disco roller madness will bring a totally funkalicious edge to your event! These two Roller Disco Queens will have your party ready to groove and have a fun night with one spin of their mirror ball.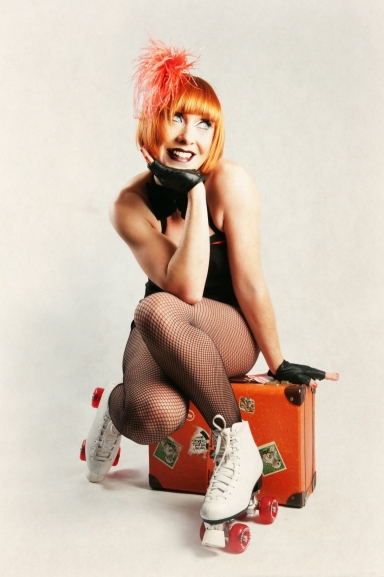 Book or Enquire about Roller Skating Acts